Home
We partner with young people to build a foundation that promotes safety, opportunities, and well-being in their lives.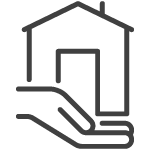 Housing & Homeless Resources
Are you homeless and age 17-23? Apply for housing with us. A limited number of apartments are available. While you are with us, we will teach you skills to increase your independence, help you find a job and finish your education, and connect you to lots of services. Even when there is a waiting list, we can still help you with jobs, skills, and education.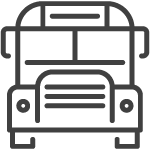 Youth Empowered Schools (YES)
Project Oz has counselors in District 87 and Unit 5 to help students with problems they are having with school, family, friends, and more. A counselor is available to help you talk it out, set some goals, and learn new skills. The counselor can talk with parents, too, to give new ideas on how to get everyone involved and going in the same direction.
Substance Use / Suicide Prevention
Our goal is to promote alcohol, tobacco and other drug use prevention through our schools, as well as community forums and activities.
Philosophy
Our mission is to make a positive difference for young people. We care what happens to young people. We care what happens to families. We care about making our community a safe, healthy, happy place to live.
Why do we do it?
We do it because we care.