At Project Oz, we are welcoming the energy and excitement of the new school year and changing seasons! Read on to learn about program updates and upcoming community events.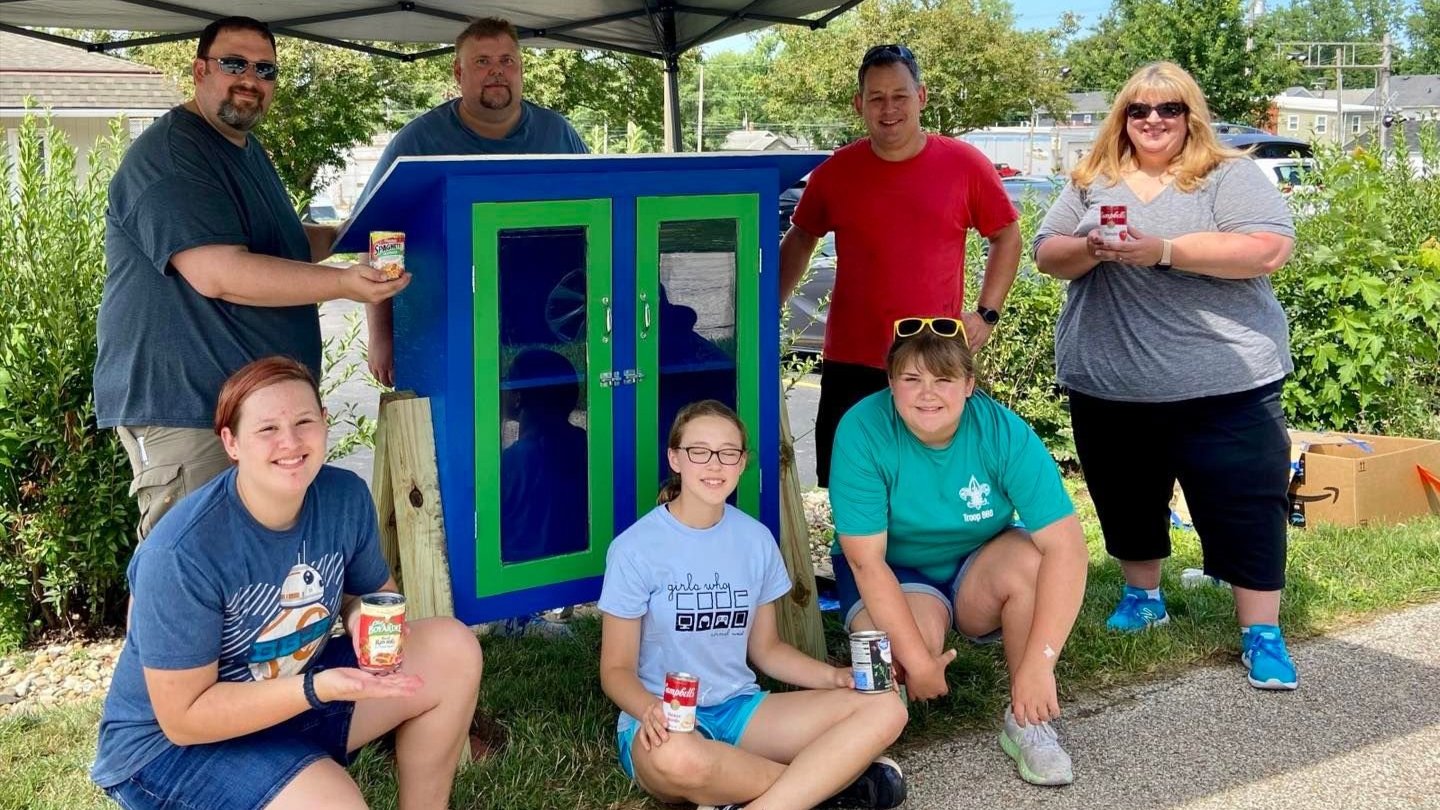 Help Stock Our New "Give Back Box"
Project Oz is helping reduce food insecurity in our West Bloomington neighborhood by hosting a new "Give Back Box" in front of our building. We are grateful to Hailey Henrichs for constructing the box as her Eagle Scout project, along with her team from ScoutsBSA Troop 8888 and sponsor Bloomington-Normal Sunrise Rotary.
The Give Back Box invites neighbors to take what they need and share extra as they are able, offering convenient 24/7 access to food and other essential items. Please stop by the box at 1105 W. Front St. any time to add non-perishable food and hygiene items to help keep the box well-stocked!
Suggested Items for the Give Back Box: peanut butter, canned protein (chicken, tuna, etc.), pasta, pasta sauce (no glass jars please), canned vegetables or fruit, canned soup or pasta, cereal, snacks (crackers, granola bars, etc.), soap, shampoo, feminine hygiene products
Please note, some recipients do not have access to full kitchen facilities, so convenience items that are easy to open and microwave (pop-top cans, microwaveable pasta, etc.) are helpful.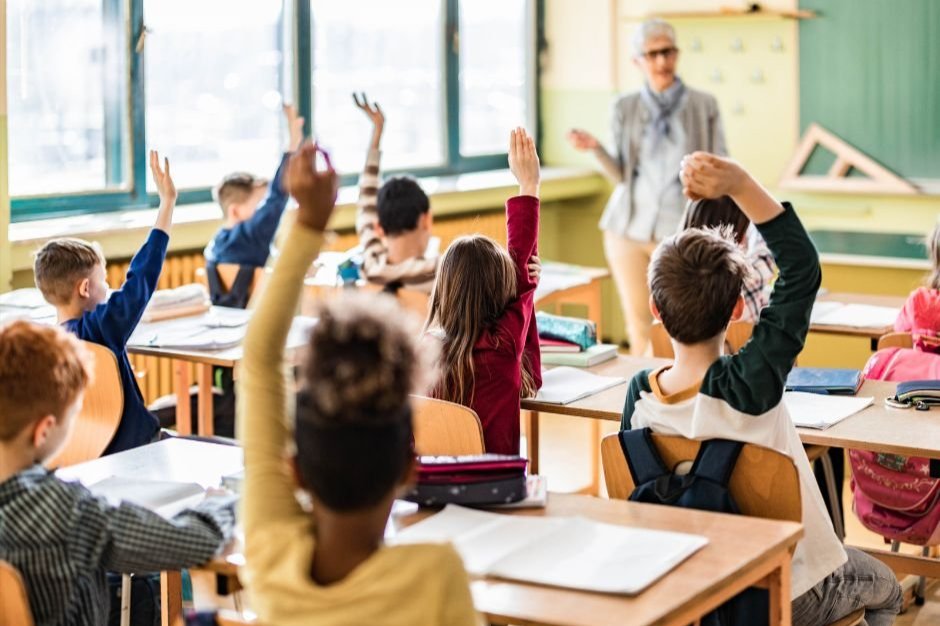 Substance Use Prevention Education Rolling Out for New Students
Each year, Project Oz teaches in-school substance use prevention education classes to more than 2,200 middle school students. We are excited to be reaching several hundred additional 4th and 5th grade students in four McLean County school districts for the first time this year thanks to new funding from the Illinois Department of Human Services. Our evidence-based "Too Good for Drugs" curriculum offers tailored content for each grade level to meet the needs of students as they grow and aligns with grade-level Illinois Learning Standards. For younger students, the program focuses on:
Offering a developmentally-appropriate introduction to concerns related to substance use; for example, a focus on what is healthy to put in the body and what is not.
Utilizing a positive, strengths-based approach that enhances social-emotional learning and helps develop skills such as goal setting, responsible decision-making, building positive connections with others, identifying emotions, and effective communication.
Incorporating interactive games and activities to engage students and help them apply new skills in their own lives.
Why is it important to talk with younger students about substance use? The earlier young people start using substances, the greater their chances of developing substance use problems later in life. Greater awareness also helps prevent accidents and drug poisonings. Our program helps students of all ages develop the knowledge and skills they need to stay safe and healthy!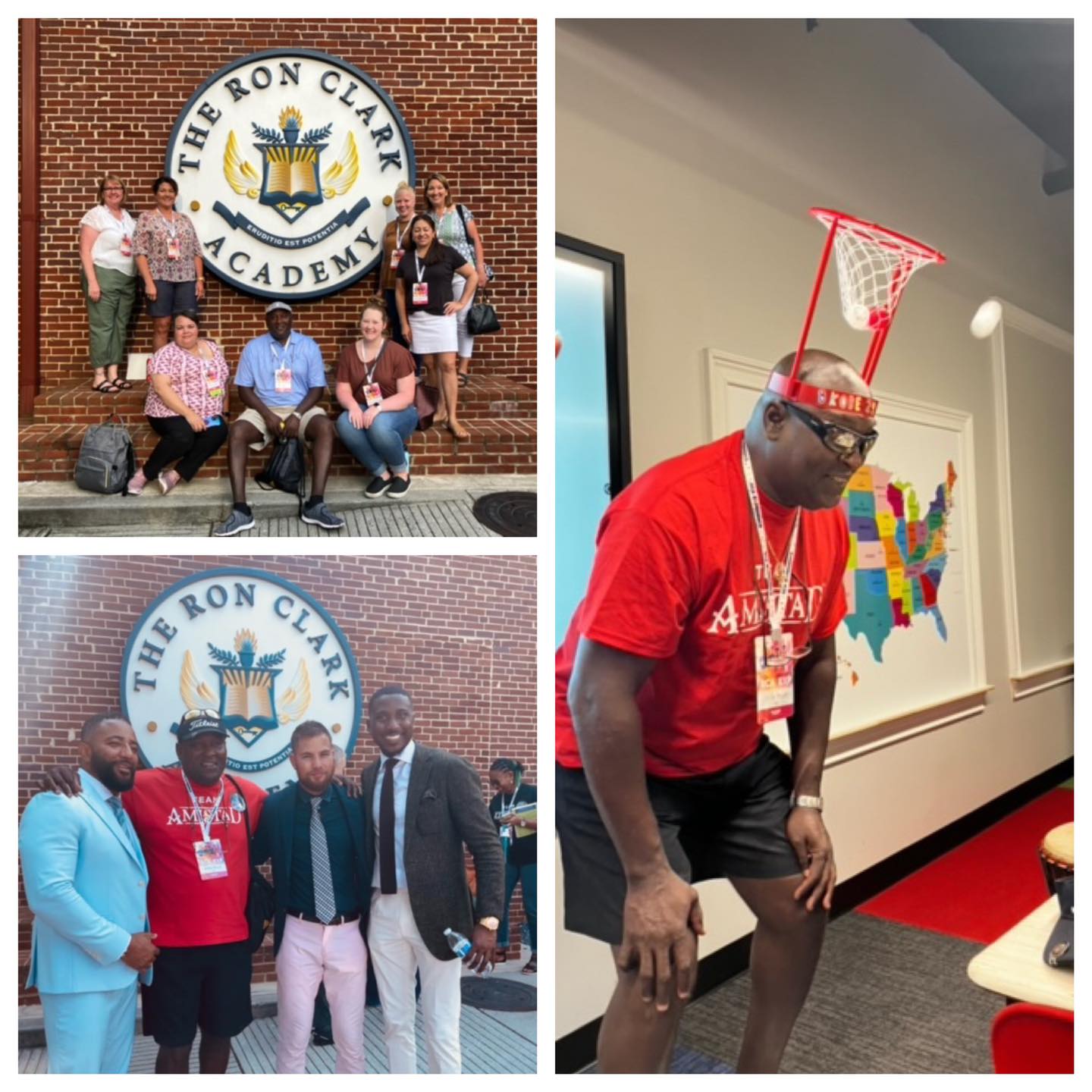 Visit to Ron Clark Academy Inspires Project Oz School Specialist
As Project Oz's Youth Empowered Schools staff begin a new school year, one of our Restorative School Specialists will be sharing new ideas to support student success inspired by a unique professional development experience. Thanks to our partners at Bloomington District 87, Willie Boyd had the opportunity to join a group of his Irving Elementary team members for a workshop at the Ron Clark Academy in Atlanta, GA over the summer. The Ron Clark Academy is a model school that has received national recognition for its success in creating a loving, dynamic learning environment that promotes academic excellence and fosters leadership. School days there are far from ordinary, with classrooms designed to look like movie sets and lessons filled with music and dance. Willie described the experience as "unbelievable":
"We entered the building to music playing, students welcoming us and dancing on tables, and Ron Clark dancing and welcoming us to the school. The building was amazing, with a Harry Potter theme. Every classroom teacher we visited had an amazing energy and creative classroom. The students asked many great questions and encouraged each other when asking or answering. Our school staff were all excited about what we could do here at Irving elementary. We learned several new strategies to support our 'house' system for students. One big take-away was the priority they place on strong family-school relationships. I learned that Ron Clark does home visits with every student at his school and I plan to incorporate more home visits to help build those connections here."
Check out these short videos if you would like to learn more about the Ron Clark Academy: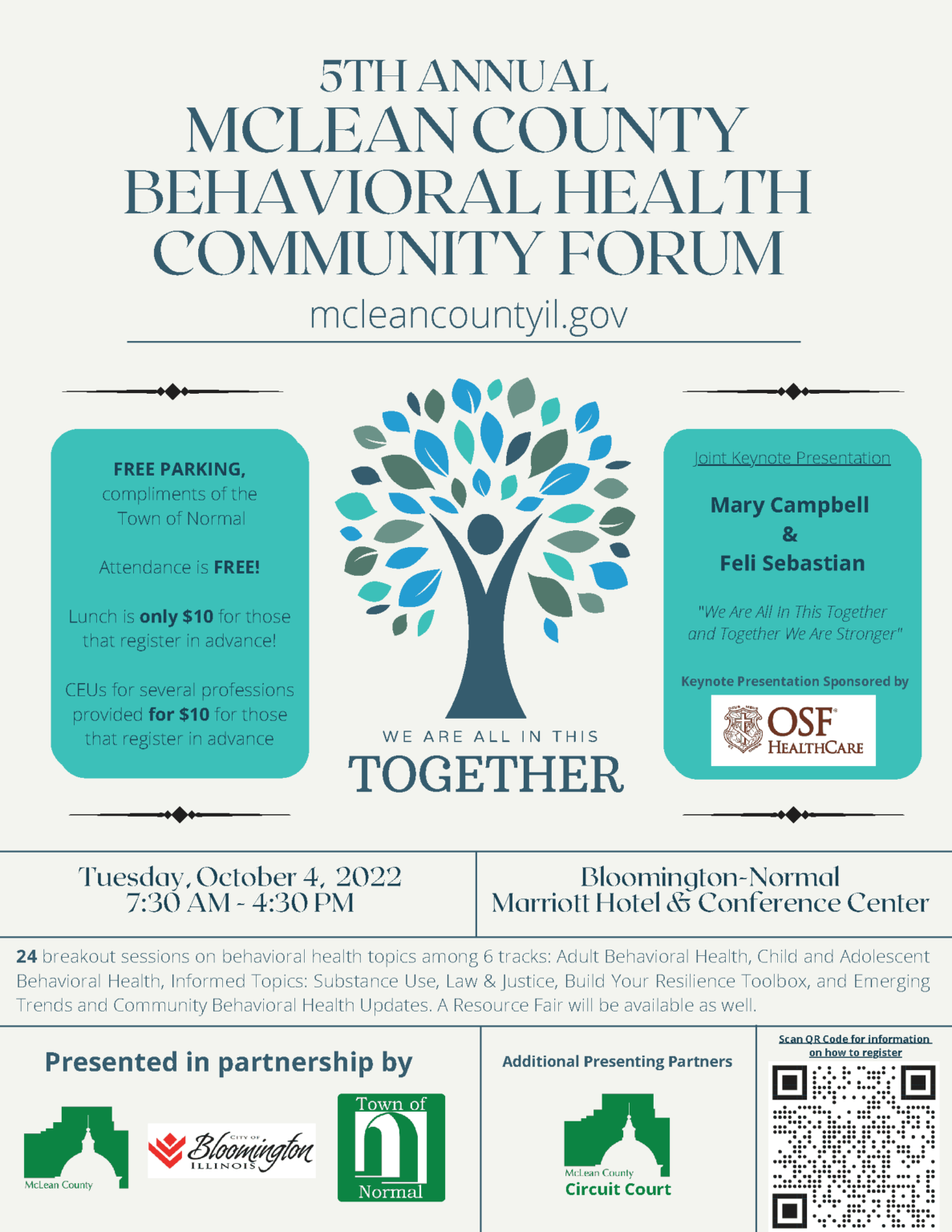 Join Project Oz at the 2022 McLean County Behavioral Health Community Forum
The 5th annual Behavioral Health Community Forum is coming up on Tuesday, October 4th! This free forum includes a keynote address, community resource fair, and breakout sessions offered throughout the day on a wide array of topics related to behavioral health. Project Oz staff member Neal Iden will lead a session titled "Ending the Stigma about Mental Health" and Colleen O'Connor will lead a panel discussion on "Youth Mental Health: Current Challenges and Community Response". All community members are invited to attend and continuing education units (CEUs) are available for professionals.
Date: Tuesday, October 4, 2022
Time: 7:30 a.m. – 4:30 p.m.
Location: Bloomington-Normal Marriott Hotel & Conference Center
Cost: Free for McLean County residents
Register through Eventbrite
Project Oz to Benefit from Volleypalooza On Saturday, September 24th
Thank you to our friends at Crafted for choosing Project Oz as one of the organizations to benefit from Volleypalooza, Bloomington-Normal's first multi-venue charity sand volleyball tournament! 40 teams will face off on four different volleyball courts throughout the day at Kegler's Pub, the Windjammer Lounge, Gill St. Bar and Restaurant, and Crafted, with the championship starting at 4 pm at Crafted. Team registration is full, but there will also be a multi-venue scavenger hunt, prizes, and opportunities to support the selected charities throughout the day. Project Oz representatives will be at Crafted from 9-6 on Saturday the 24th. Stop by to say hello and check out this fun competition!