September is National Suicide Prevention Month.

Did you know that 17% of McLean County 10th graders and 15% of 12th graders report that they seriously considered attempting suicide in the past twelve months? The NAMI Ending the Silence program, presented locally by Project Oz in collaboration with NAMI Mid Central Illinois, brings in-school mental health and suicide prevention education to 6th and 9th grade students in every junior and senior high school in McLean County.
This month our friends at the IIDA Central Illinois are hosting an evening of Dueling Pianos, with the proceeds to benefit Ending the Silence.  Join them to sing along with all your favorite songs and help break the silence surrounding youth suicide!  By encouraging teens to talk about mental illness, and empowering them to ask for help for themselves and their friends, we can save lives.
Details:
Keys of Hope: Designing for a Brighter Future
Friday, September 20th, Castle Theater
Doors open 5:30 PM, Dueling Pianos at 7:00 PM
Tickets: $20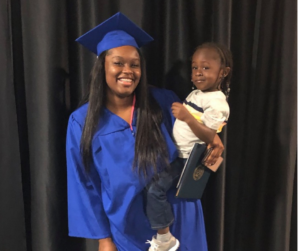 Your support helps build happy endings for runaway and homeless youth.
We are privileged to celebrate many milestones with our youth, including graduations, new apartments, new babies, and first jobs!
This fall, we have several youth moving into new Transitional Living Apartments.  If you would like to help provide move-in items (such as kitchen items, bedding, cleaning supplies, etc.), please click here to see our apartment wishlist or here to donate funds.
Thank you for helping our young people make a fresh start!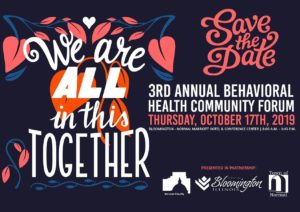 Save the Date: 3rd Annual Behavioral Health Community Forum, Thursday, October 17th.
Join the community conversation on mental health by attending the 3rd Annual Behavioral Health Community Forum, which will take place on Thursday, October 17th, from 8:00 AM to 3:45 PM at the Marriott Hotel and Conference Center in Normal, Illinois.
Joanne Glancy, Project Oz's Manager of Prevention Services, will be among those presenting.
Registration information will be posted on our Facebook page as soon as it is available!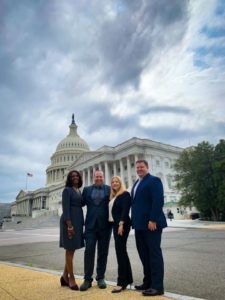 Project Oz in D.C.
Support from our legislators is vital to prevent and end youth homelessness in Central Illinois and around the country.
Project Oz Executive Director Lisa Thompson, along with the leaders of other youth-serving organizations, was recently in Washington, D.C. visiting with local legislators to share information from the Chapin Hall Voices of Youth Count report.
Among the key observations in this comprehensive report is the fact that rural youth homelessness is just as prevalent as homelessness in urban areas, though it is often more hidden.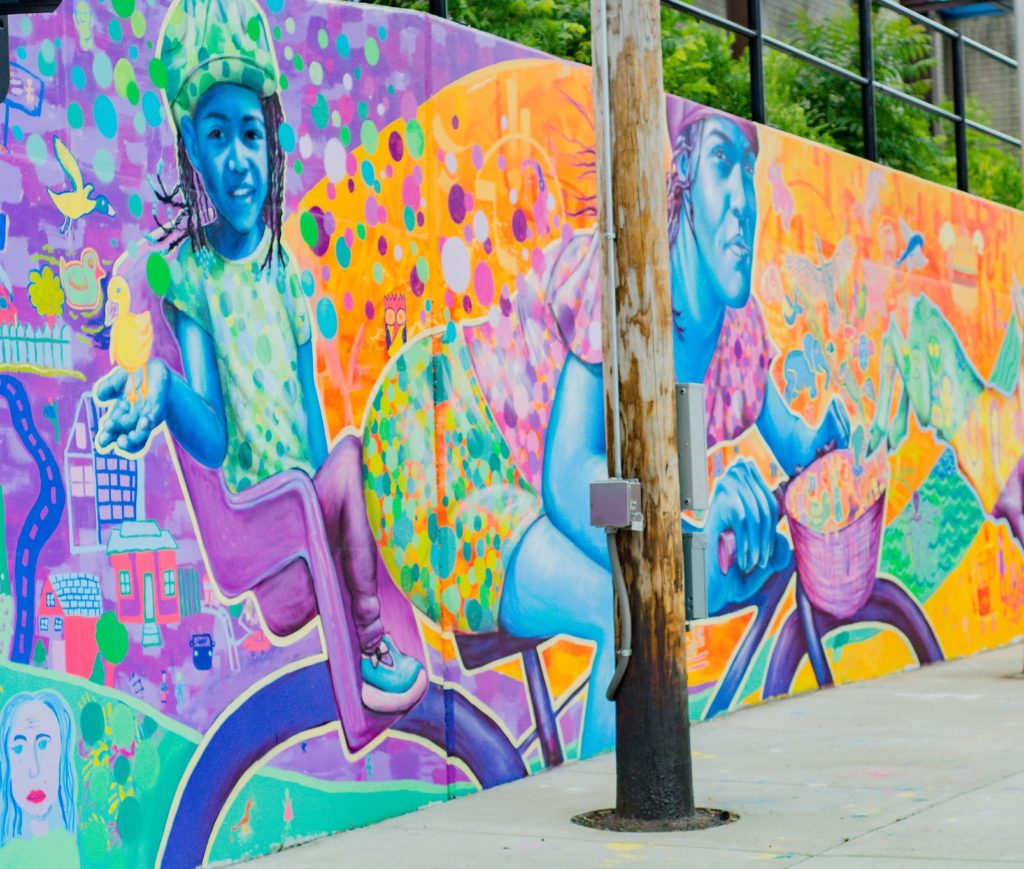 Project Oz youth on Market Street Mural
Did you know that the determined young lady depicted riding a bike in the Market Street Community Mural is modeled on a Project Oz youth?
Project Oz youth were also among those who used their artistic talents to create this amazing mural and express their thoughts on community, culture, and social issues.
The mural project was a collaboration between Illinois State University's Illinois Art Station, Artolution, and the City of Bloomington, and is located at the intersection of Market and Morris Streets, Bloomington, Illinois.